Legacy Oaks is a picturesque residential subdivision nestled in the heart of Gonzales, Louisiana. Situated just a short distance from Baton Rouge, this charming community offers a serene environment for its residents. With its beautiful homes, lush green spaces, and convenient location, this is an ideal place to call home.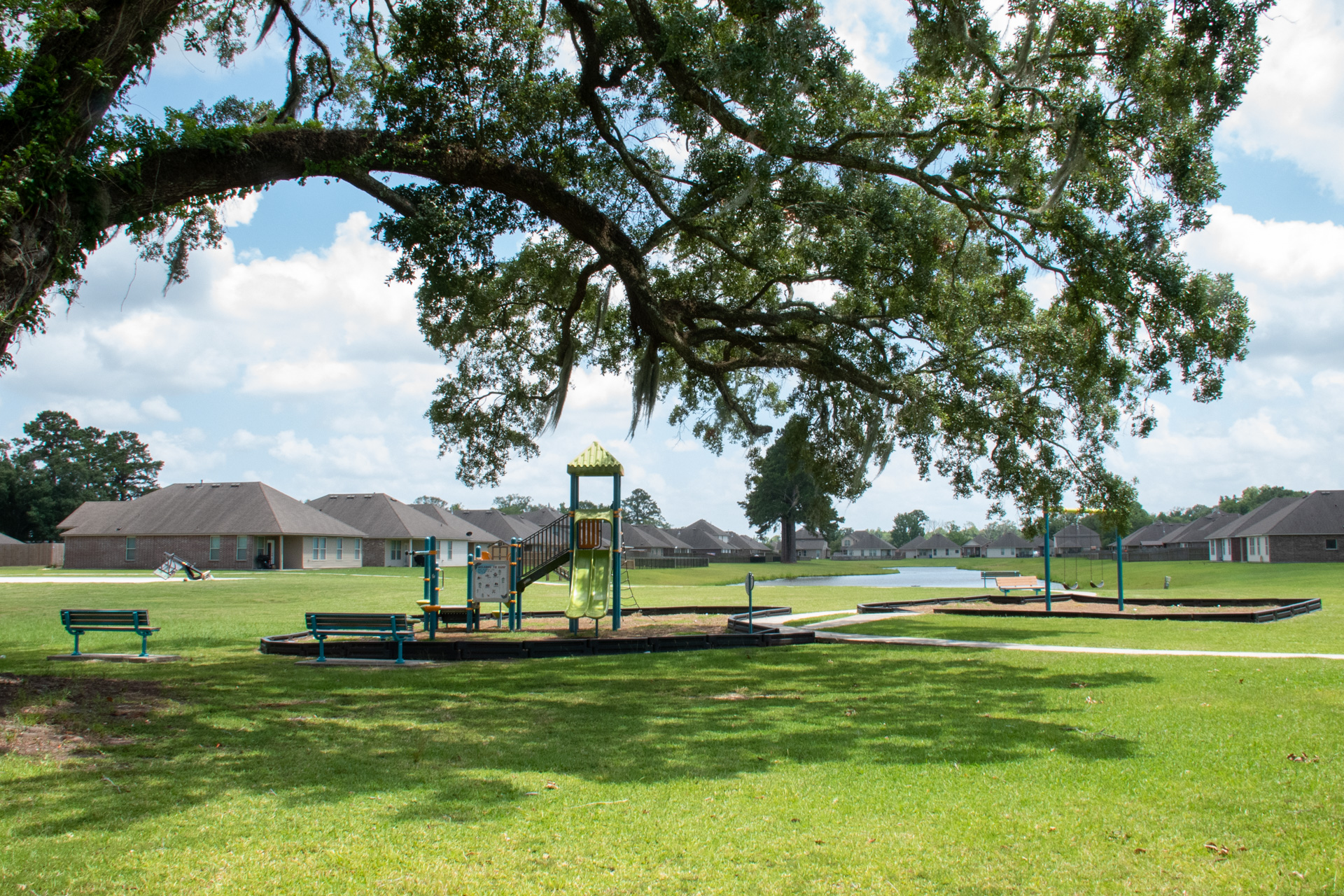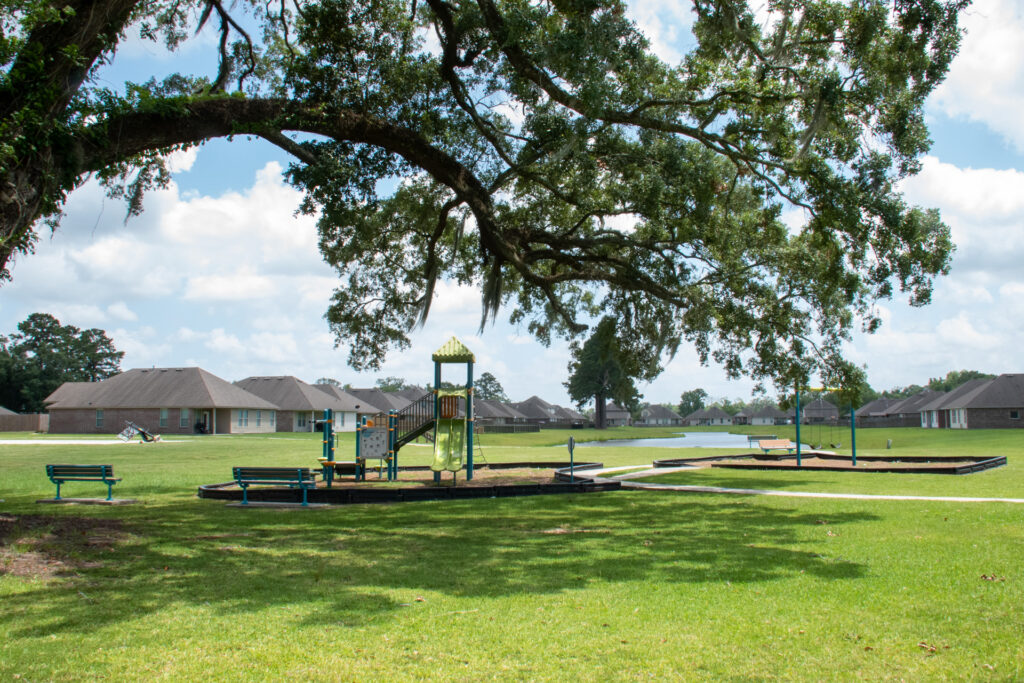 The community amenities in Legacy Oaks are designed to enhance the quality of life for its residents. A central park serves as a focal point, providing a gathering space for socializing and recreational activities. Residents can enjoy leisurely strolls along the sidewalks, have picnics at the private park, enjoy the views of the ponds, or watch children play on the playground.
One of the standout features of Legacy Oaks is its prime location. It is conveniently located near major highways, allowing for easy commuting to Baton Rouge and other nearby cities. Additionally, the subdivision is in close proximity to a host of shopping centers (Tanger Outlet, Cabella's), restaurants, and entertainment options, ensuring that residents have easy access to all the amenities they need. It's just minutes away from the new Heritage Crossing.
In summary, Legacy Oaks in Gonzales, Louisiana, offers a delightful blend of natural beauty, comfortable living, and convenient access to amenities. With its charming homes, well-maintained green spaces, and an array of community features, this subdivision provides a welcoming and peaceful environment for residents to create lasting memories and build a true sense of community.