Established in the 1950s Broadmoor is an older Baton Rouge subdivision. With over 2,000 homes, it is one of the largest subdivisions in the city.
What Makes Broadmoor Subdivision Attractive?
The large lots make Broadmoor attractive to families with kids or people who just want some space. There is room for a backyard game of football or a home garden and space for fruit trees. The lush landscaping and mature trees with a variety of birds make Broadmoor Subdivision a pleasant place to live.
The location is also an attractive feature of the Broadmoor subdivision. While being centrally located but not in the heart of Mid-City, Broadmoor is attracting the young professional crowd.
Price is also what makes Broadmoor subdivision attractive. Since it isn't located in Mid-City, buyers can get more house and more land for their money. On average, a buyer can get a 2150 sq ft living area house for $188,000.
Architectural Style is another draw to the Broadmoor area. Mid-Century is all the rage right now and many of the homes in Broadmoor still have these features. If they haven't already been updated to the Mid-Century Modern, the bones are there for you to do so. The Mid-Century bathrooms are one of our favorites!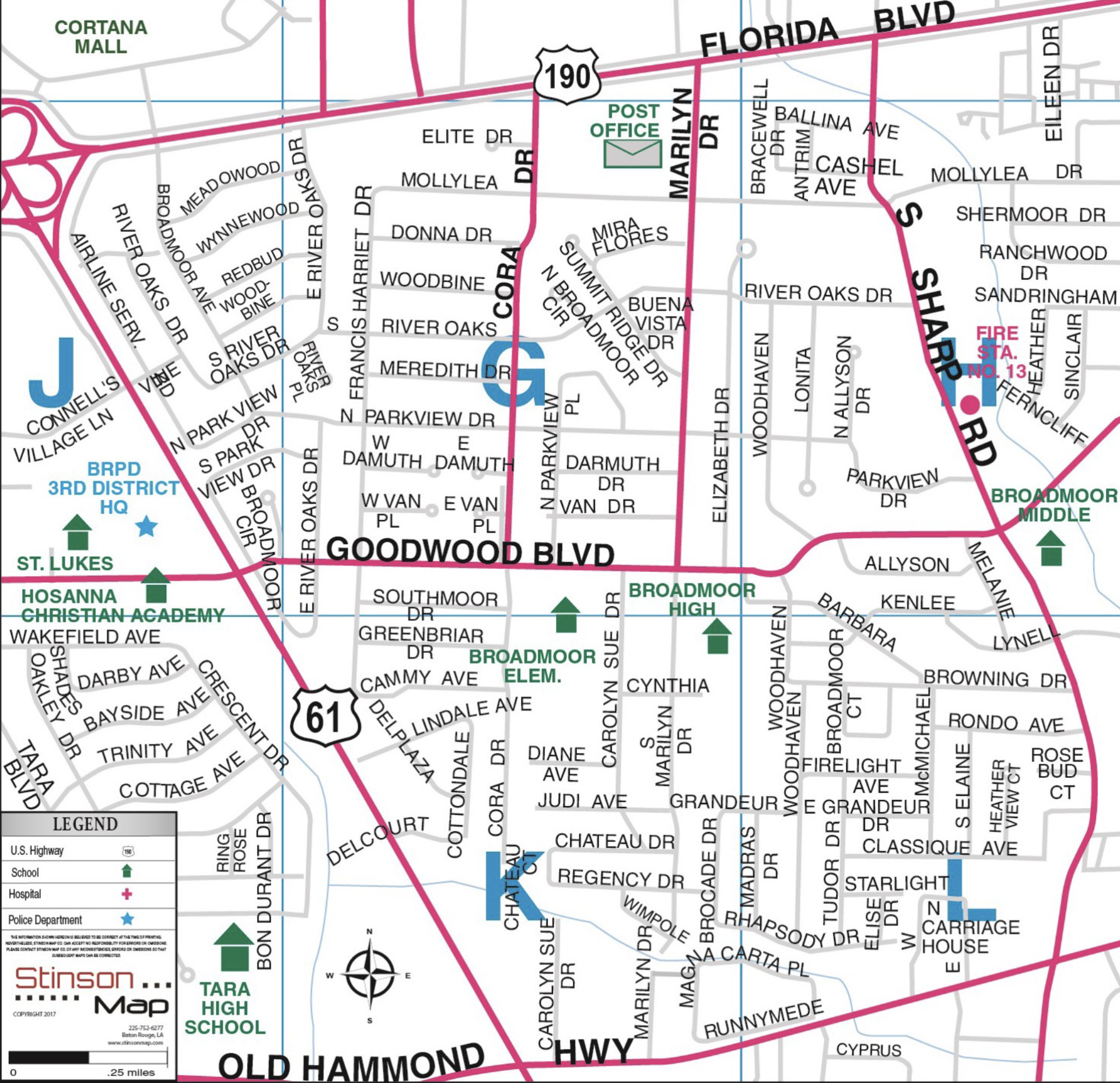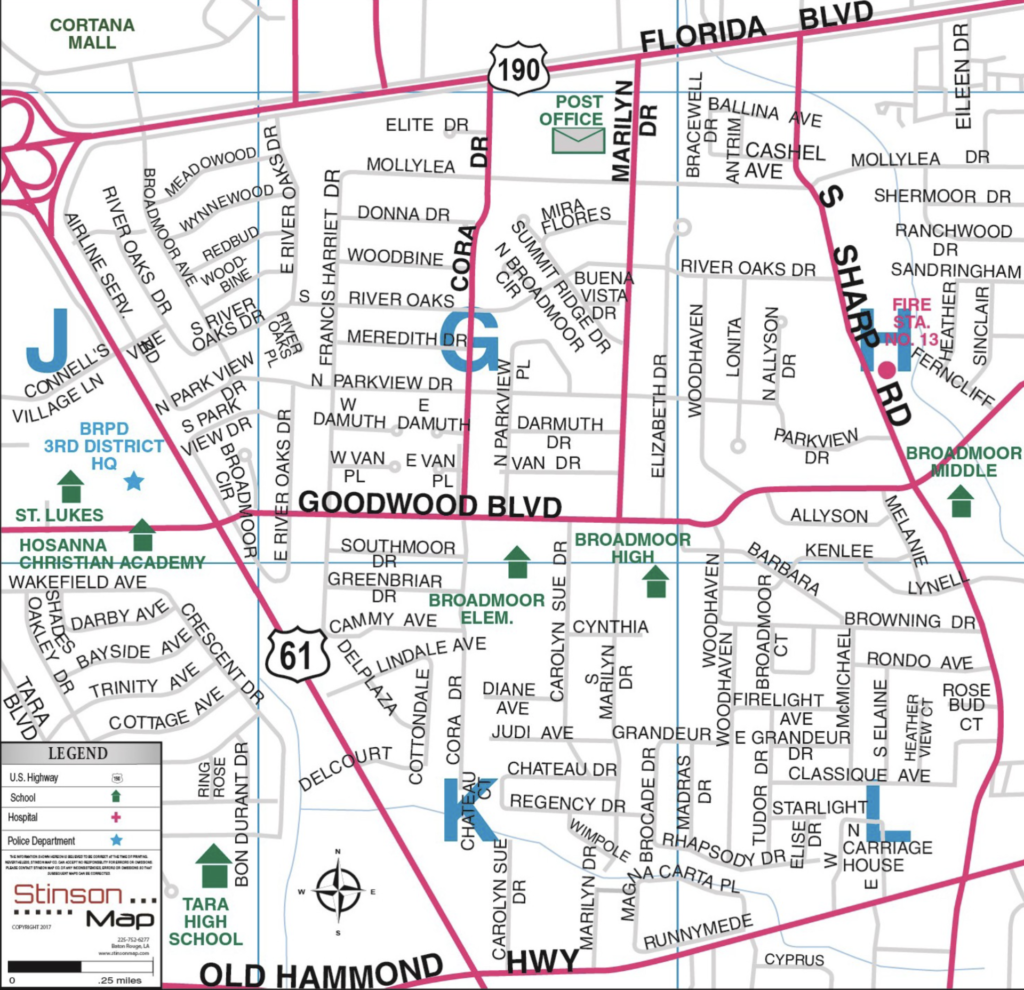 Broadmoor Subdivision "The Heart of Baton Rouge"
There are a number of services convenient to Broadmoor. Grocery stores, hardware stores, gyms, and restaurants. One of the favorites is Ronnie's Boudin & Cracklin. Mary Lee Donuts has been there since the beginning we do believe and it's hard to convince a Broadmoor native that there is any better donut!
Other conveniences to Broadmoor Subdivision are Schools (Broadmoor Elementary, Broadmoor Middle and Broadmoor High) Bucs Are Best!
Along with a number of places to worship. Broadmoor Baptist, Broadmoor Methodist, and Broadmoor Presbyterian just to name a few.
Are you interested in checking out the homes for sale in Broadmoor? We can help with that! Available Broadmoor Subdivision, Baton Rouge homes.