It's a weird year for Halloween and trick-or-treating. Different areas are in different states of covid-19 cases either expanding or contracting.
We at CandyStore.com recommend you monitor your local situation and follow health guidelines if you plan to trick-or-treat. And wear an effective mask, not just a costume mask, please.
According to the National Retail Federation, trick-or-treaters are expected to be down 20% this year. That said, only 11% fewer people plan to hand out candy. I'm no math expert, but 11 is less than 20. So, there might be more candy per house to capture! Right?
Halloween candy sales are expected to reach $2.4 Billion, only down slightly from $2.6B last year. No matter how you look at it, that's a lot of candy!
The map above reveals the results of our annual data mining, the top 3 most popular Halloween candies in each state. Hover over your state to see the goods. (Apologies, it's not interactive on mobile devices).
Do your state's choices surprise you? The top Halloween candy in your state are not always what you think they were. Salt water taffy and Hot Tamales performed much better than some expected, for example.
For over 13 years, we've been delivering bulk candy around the country. As bulk candy retailers and distributors, we've got a lot of candy sales data to comb through. Including some we shipped to New York in recent years…
We have seen a lot of surprising favorites and least favorites over the years. That's why working with unbiased data is so much fun. We looked at 13 years of sales data (2007-2019), looking in particular at the months leading up to Halloween. We sell nationwide (and to Canada) so we broke down our sales by state. We also have relationships with major candy manufacturers and distributors – all of whom contributed and helped us reach our conclusions.
To view the interactive map from CandyStore.com, click the image below.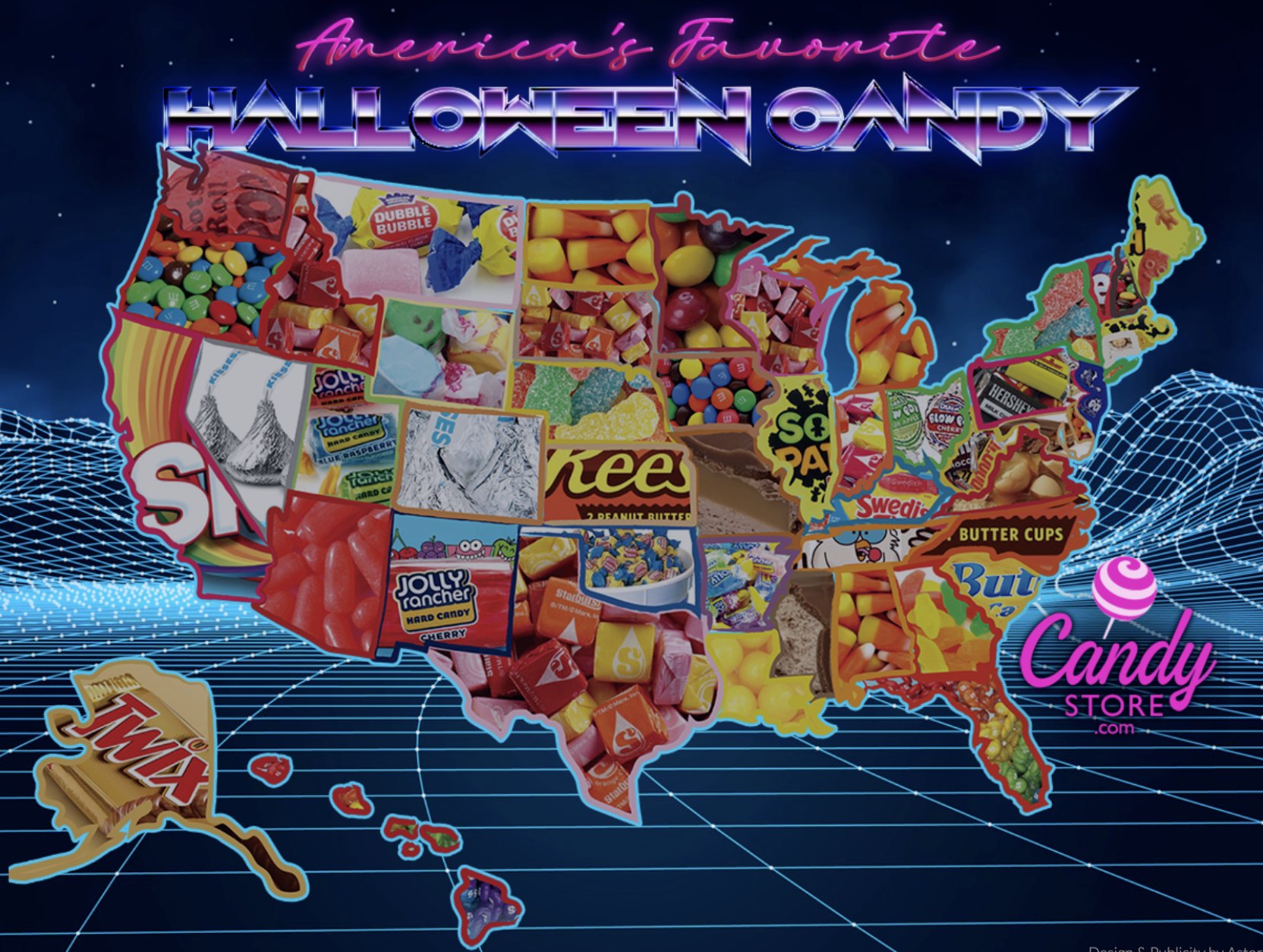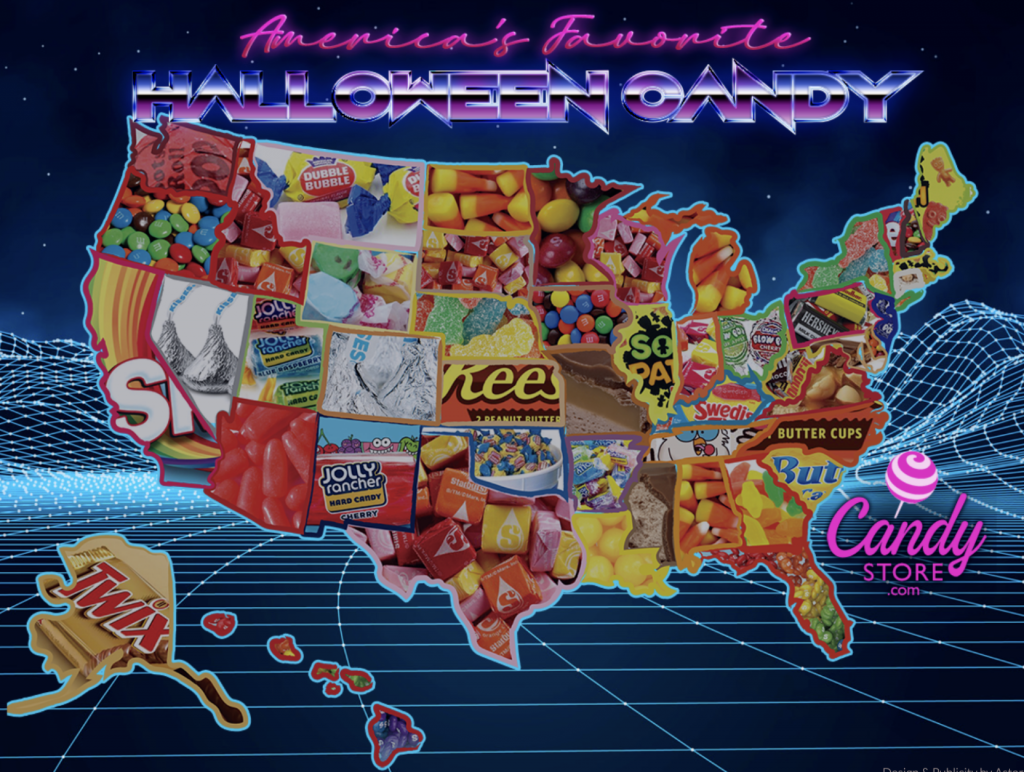 Related Links