Ascension Parish Real Estate Stats
February 2020 real estate stats saw a 1% Year over Year increase in sales price to Ascension Parish. We are seeing slow growth in Ascension in relation to what we have seen in the past. Affordability was becoming a real problem so slowing the growth is not such a bad thing. There is an even number of three and four-bedroom homes available with an average sales price of $296,963.
See what a budget of $250,000 – $275,000 will buy you in Ascension Parish.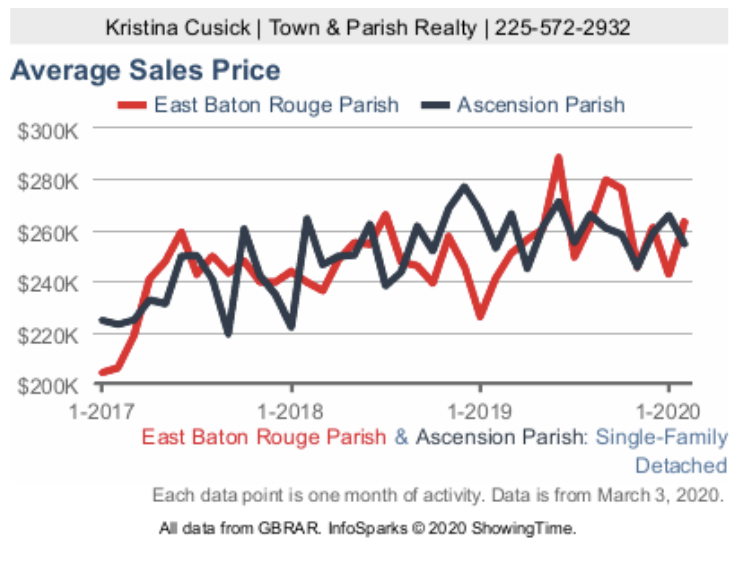 East Baton Rouge Parish
February 2020 brought another Year over Year increase in average sales price to EBR to the tune of 9.2%. East Baton Rouge has definitely seen a good increase in average sales prices. Check out the chart above. East Baton Rouge has almost a four-month supply of homes on the market with an average list price of $389,848. The average list price between three bedrooms ($249,869) and four bedrooms ($472,022) is astonishing! It may be worth looking for a three-bedroom home with an office if you don't need that actual fourth bedroom.
Take a look at the homes in East Baton Rouge Parish priced between $225,000 and $275,000. 
Join us next month to review the Greater Baton Rouge Real Estate Statistics for March 2020.